Dr William Abur
Lecturer in Social Work, Nikeri Institute, Deakin University
Dr William Abur is a lecturer in social work and conducts research focusing on refugee settlement and social work. Dr William has published two books and numerous peer reviewed articles exploring refugee settlement and migration. He has a great interest in humanitarian work and leadership, with planned research projects focusing on the wellbeing and leadership of refugees and humanitarian community groups.
Available for: consultancies, industry partnerships and HDR supervisions
Mr Khyber Alam
PhD Candidate, School of Medicine, Deakin University
Mr Khyber Alam is a qualified optometrist with experience as an educator, researcher, clinician, founder and humanitarian project manager. His research interests include neurodegenerative retinal diseases, public health, vision impairment and the evaluation of eye care services. He holds a Bachelor of Vision Science and Master of Optometry and is in the final stages of his PhD. Mr Alam is extremely passionate about serving the global community through economic development, education, sustainable healthcare, social justice international relations and effective and sustainable governance systems.
Mr Alam has volunteered for numerous eye clinics both in Australia and overseas, and also runs an orphanage in Khost, Afghanistan, that provides access to quality education and healthcare, and teaches life and leadership skills.
Available for: consultancies, industry partnerships and HDR supervisions
Prof Matthew Clarke has previously held formal roles with the Centre for Humanitarian Leadership, including as Chair and Deputy Chair, and separately as Head of Centre and Interim Centre Director. In 2010, he co-edited a volume on the Reconstruction of Aceh following the Indian Ocean Tsunami and a review of humanitarian workers' experience during this response (published in 2008). Since the Centre's establishment, he has continued undertaking research in this field as well as supervising a number of the Centre's PhD students.
Prof Clarke has attended the Harvard Humanitarian Initiative and Save the Children US office as part of a Fulbright Fellowship in Non-Profit Leadership which was awarded due to his leadership of the Centre. His current research considers the nexus between religion and development/humanitarian work, and he maintains an interest in humanitarian education.
A/Prof Max Kelly
Associate Professor, International and Community Development, School of Humanities and Social Sciences, Deakin University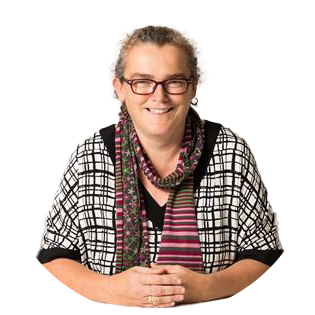 A/Prof Max Kelly is strongly committed to critical reflection on the theory and practice of development and humanitarian field of research. She has a strong background in analysing the political and economic structures that contribute to ongoing marginalisation and the many diverse voices that make up the development and humanitarian sector. Her focus has been primarily international and community development, mostly in Africa with some focus on post-conflict contexts (Timor Leste and Northern Uganda).
A/Prof Kelly's recent research focuses on the localisation debate, as a way of trying to centre critical theorising of humanitarian discourse. This nascent research, in partnership with A/Prof Mary Ana McGlasson and Dr Maree Pardy, is designed to focus discourse towards the complex engagement (or lack thereof) between international and local stakeholders, with a focus on power, and the amplification of diverse voices.
Prof Mark McGillivray
Professor of International Development, School of Humanities and Social Sciences, Deakin University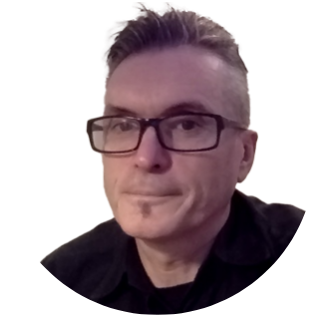 Prof Mark McGillivray is a Research Professor of International Development. For more than 30 years, he has conducted research focused on aid effectiveness and allocation, and the conceptualisation and measurement of poverty, inequality and disparity. His work seeks to evaluate the impact of official aid on poverty reduction and related indicators, and whether the allocation of this aid is consistent with recipient country need for aid. He has collaborated with Prof Matthew Clarke to build a 'fair share' index to measure deviations across donor countries.
Prof McGillivray's previous positions include Chief Economist of the Australian Agency for International Development and Deputy Director of the United Nations World Institute for Development Economics Research. He has authored or co-authored 90 journal articles and 62 book chapters, co-authored 12 books and edited or co-edited 14 books. He is co-author of International Development: Issues and Challenges (Palgrave Macmillan, 2016).
Dr Alfred Presbitero
Senior Lecturer, Management, Deakin Business School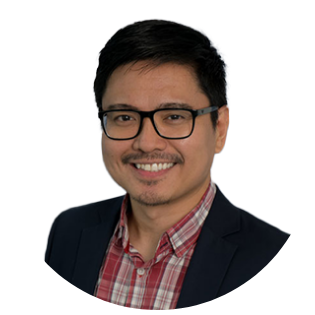 Dr Alfred Presbitero works in the field of cross-cultural management and leadership focusing mainly on cultural intelligence (CQ). He believes in the critical role of CQ as an enabler for managers and leaders, particularly those engaging and leading international humanitarian work. He brings to the CHL his knowledge and skills of CQ – mainly assisting the centre on how to achieve greater humanitarian leadership effectiveness through CQ.
Dr Presbitero has been recognised by the European Journal of International Management as an influential academic in the field of cultural intelligence and cultural competence. He is also serving in the Academy of Management International Management Division Committee. He is originally from the Philippines where he has witnessed many humanitarian crises that require strong leadership, and believes that humanitarian leadership can be made more effective by leveraging CQ.
A/Prof Anthony Ware
Associate Professor of International and Community Development, School of Humanities and Social Sciences, Deakin University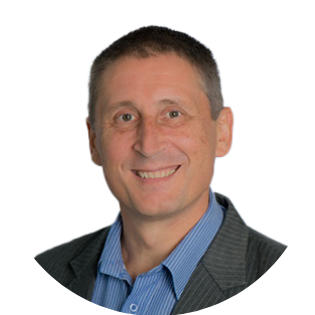 A/Prof Anthony Ware's research focus is humanitarian-development approaches in conflict-affected situations, particularly 'conflict-sensitivity' or 'do no harm' programme design and implementation. He is particularly interested in 'everyday peace' and the incorporation of peacebuilding into bottom-up, community-led approaches, especially by NGOs. Much if his fieldwork is in Myanmar, where the country's multitude of conflicts, and the complexity of the democratisation and peace processes, capture the breadth of challenges and archetypal factors across global peace-conflict situations.
A/Prof Ware is Convenor of Deakin's Development-Humanitarian Research Group, Secretary of the Development Studies Association of Australia, and a former director of the Australia Myanmar Institute. A/Prof Ware has published four books including Myanmar's 'Rohingya' Conflict (Oxford Uni Press, 2018, with Dr Costas Laoutides), and more than 40 peer reviewed academic papers/chapters.